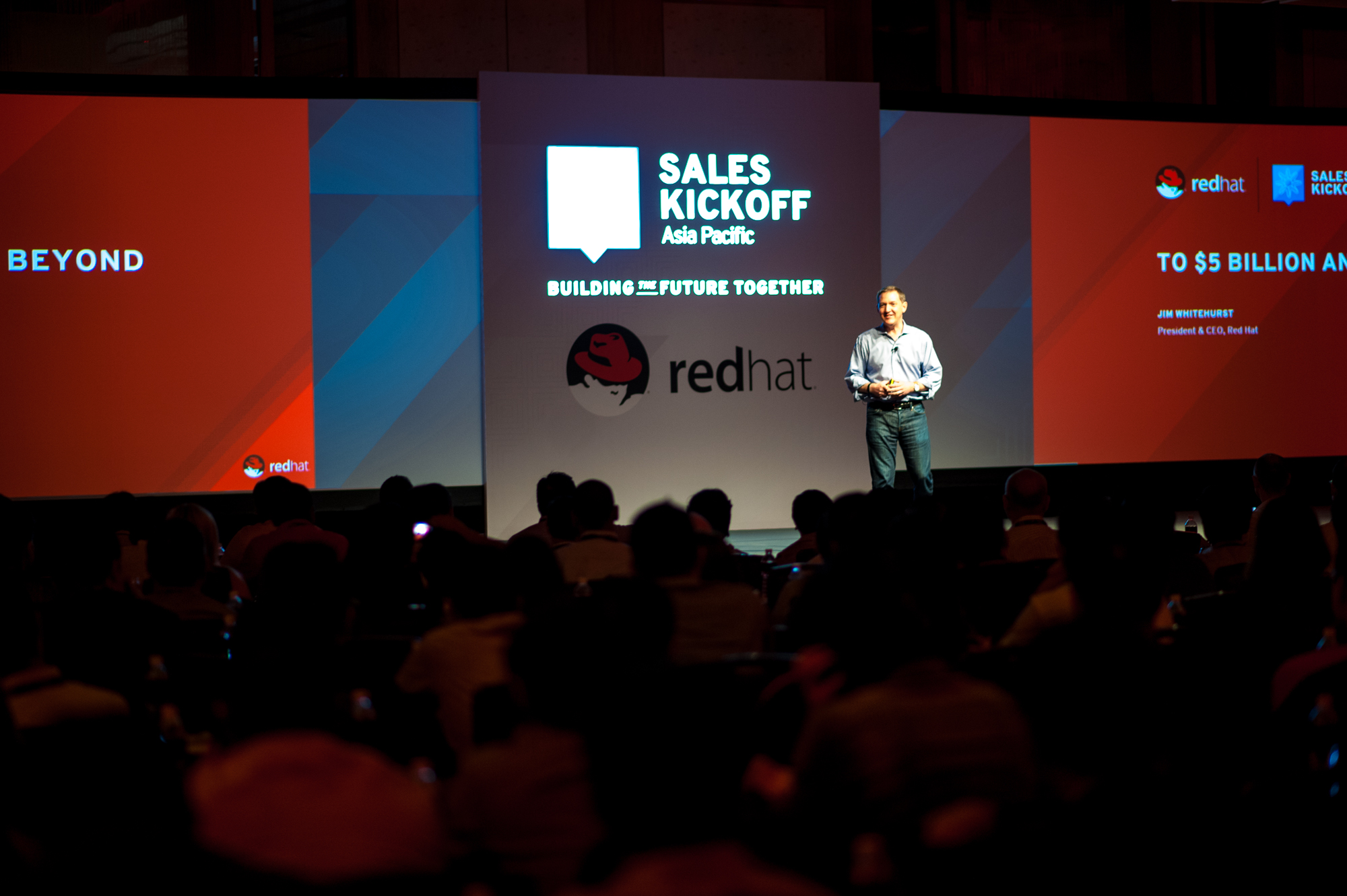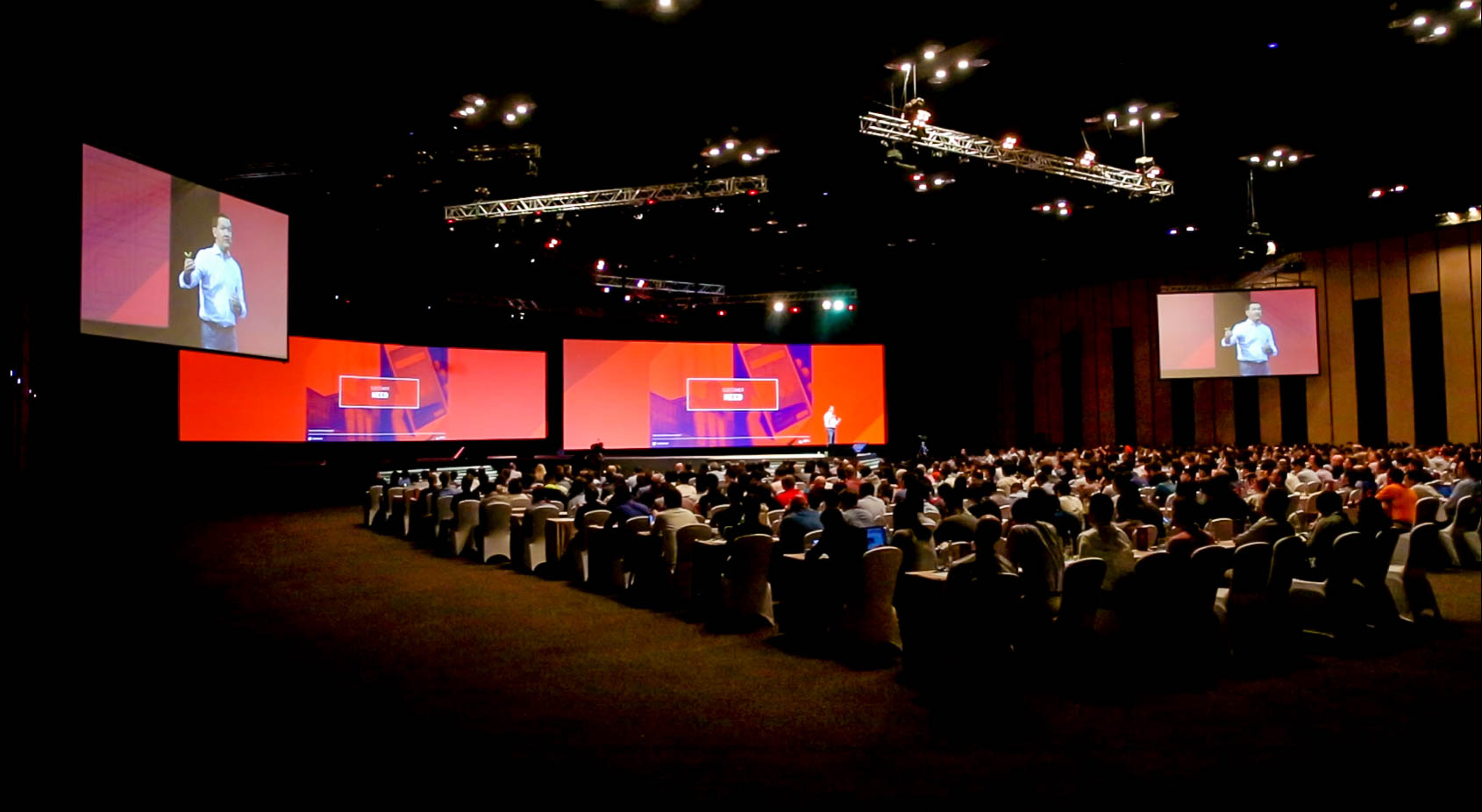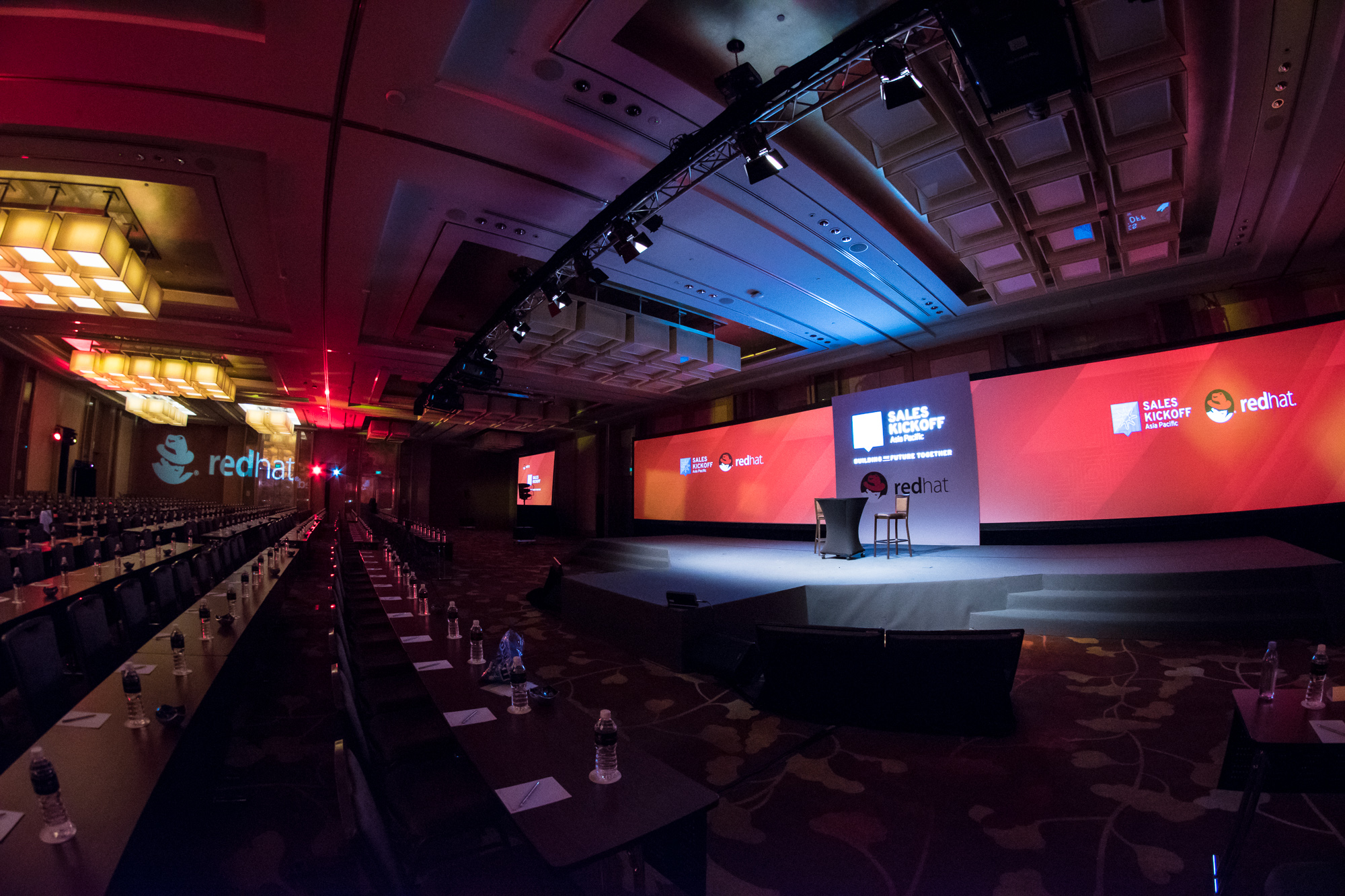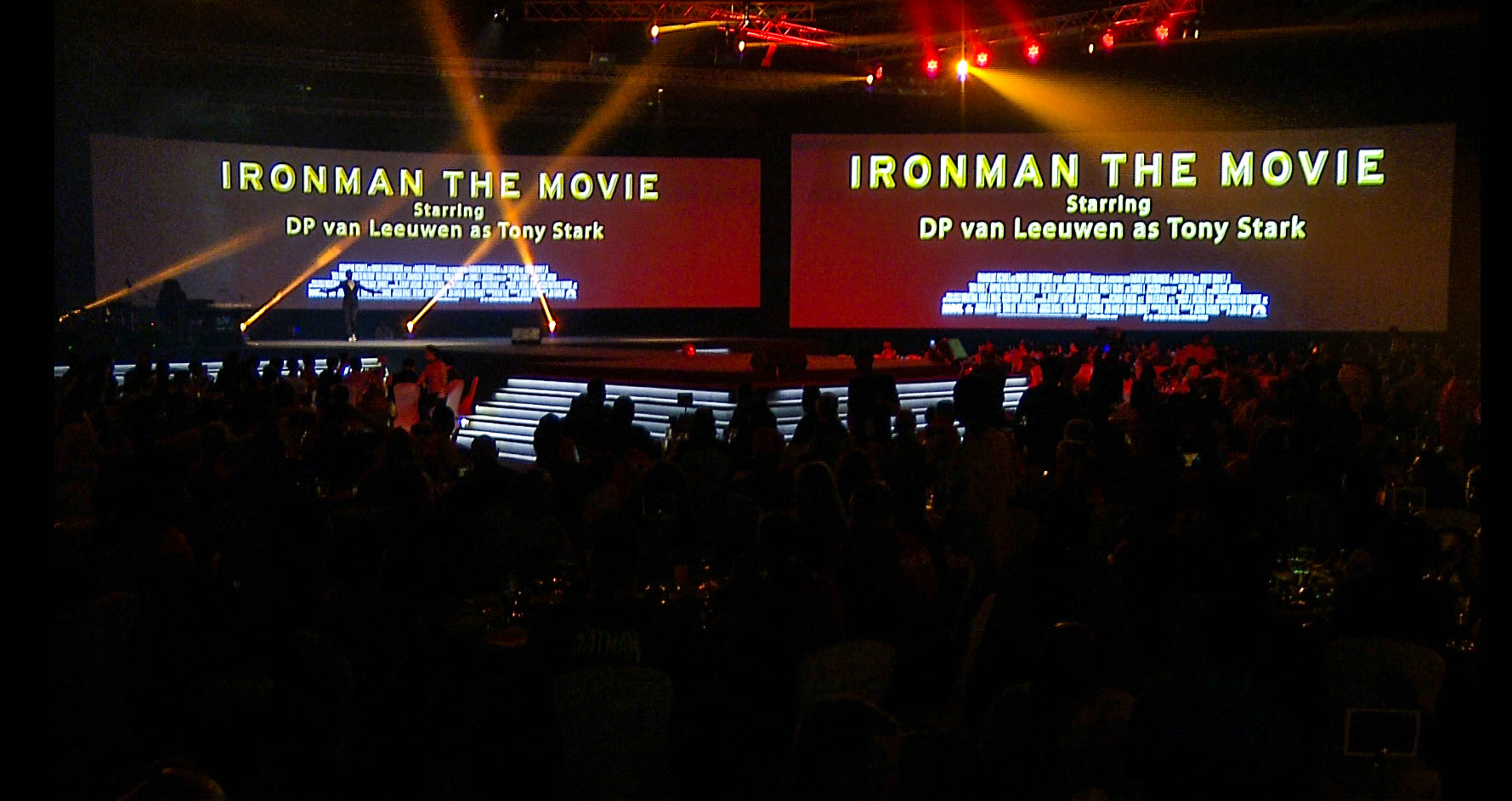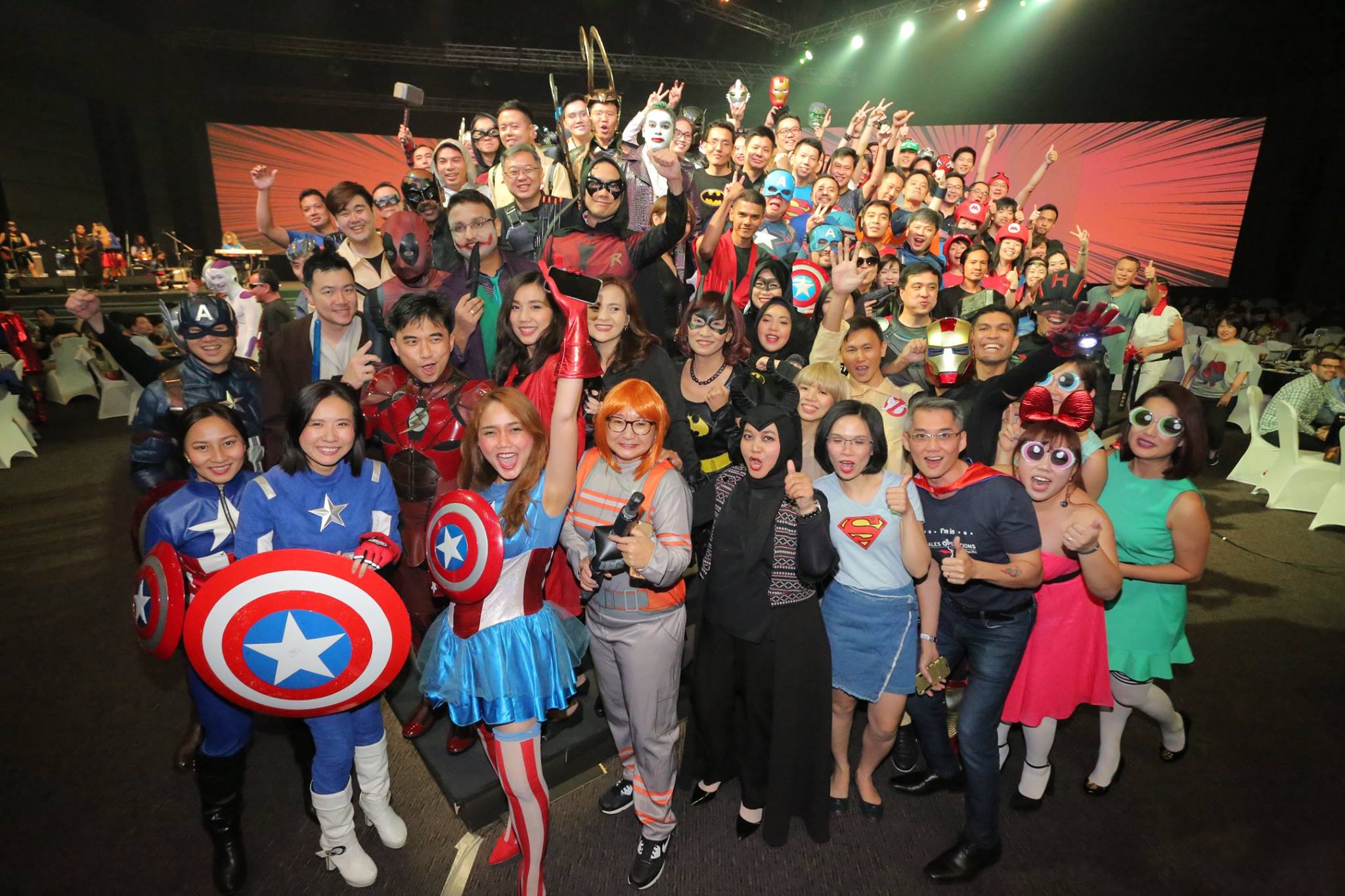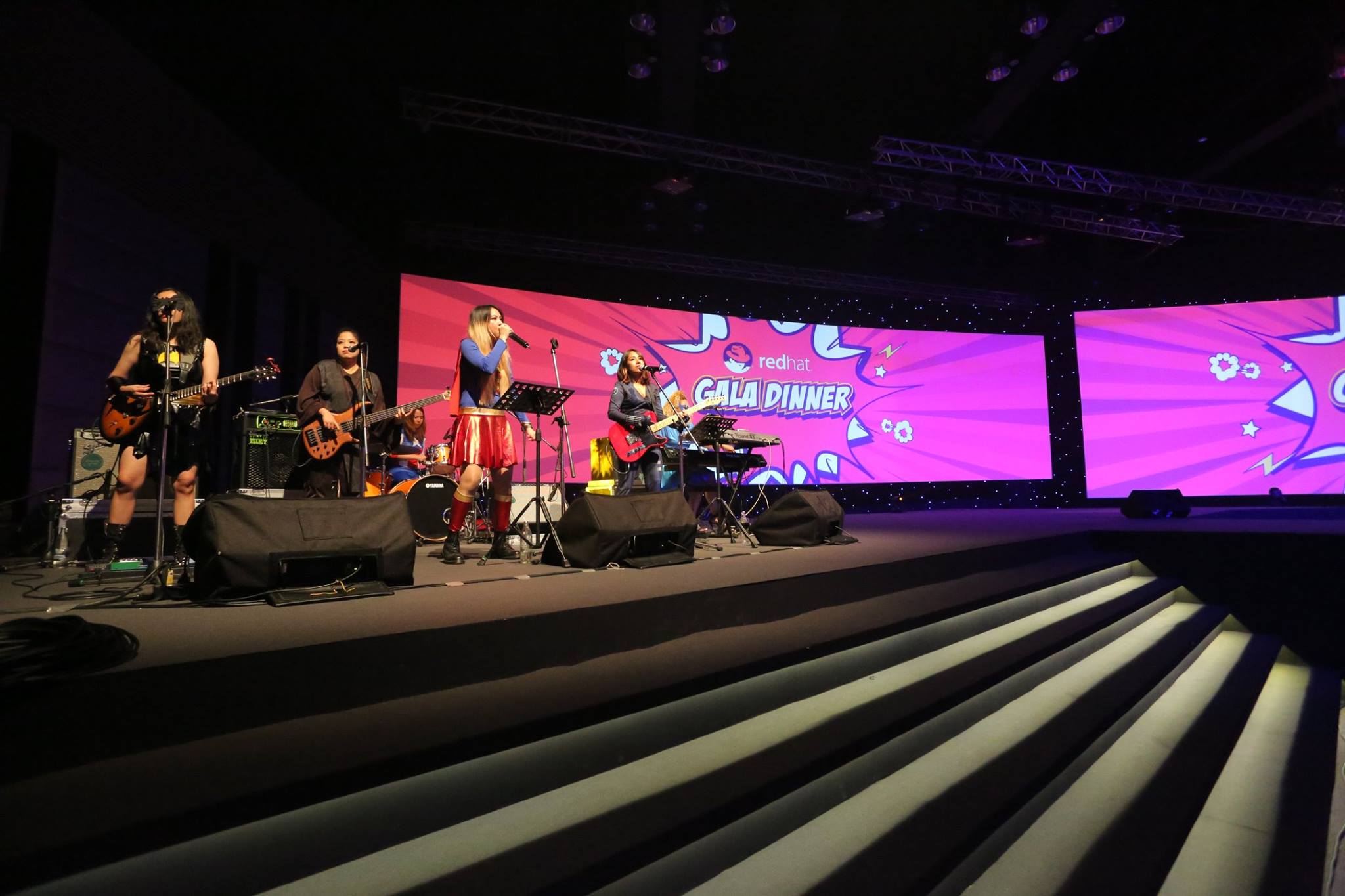 RedHat SKO 2010-2018
Over 8 years, our creative ideas, audience engagement programmes and our audio-visual support capabilities continue to evolve with each Sales Kick Off that sees over 800 Red Hatters from all around Asia-Pacific come together for 3 days of sharing, learning and collaborating.
Though challenging, we always enjoy producing an opening performance for the APAC Leadership team. From playing LED drums to carpool karaoke and interactive projection movement, their gung-ho attitude and zest in putting up a good show despite the short turnaround time never fails to amaze us.
For the larger audience, the sales kick off is also a time for them to be part of the collaboration video, a programme highlight they look forward to every year. To convey the message of Stronger Together, delegates from each region performed in the video they shot, and said videos were then stitched together by Circus Maximus to be shared on Day 1 of the plenary.