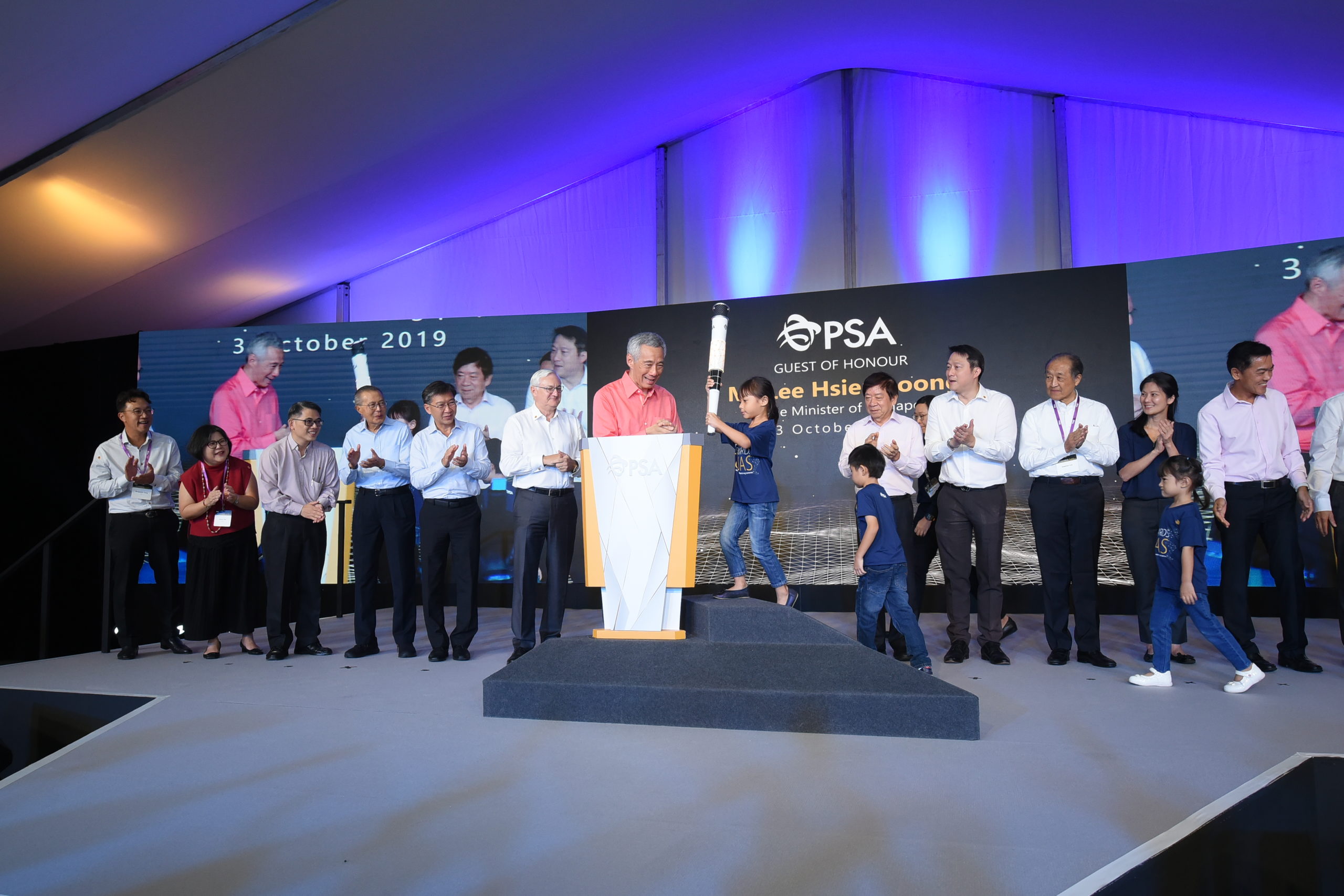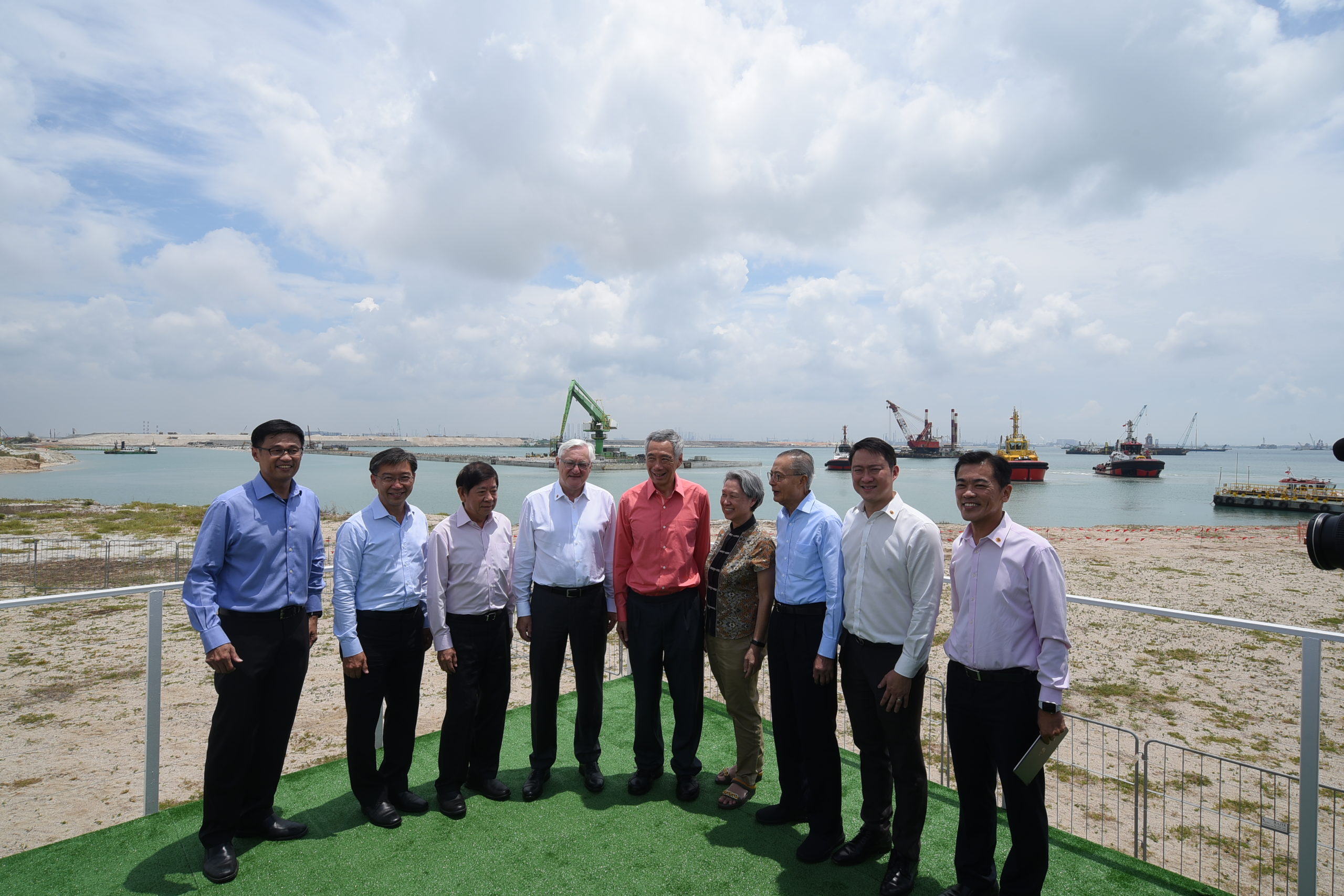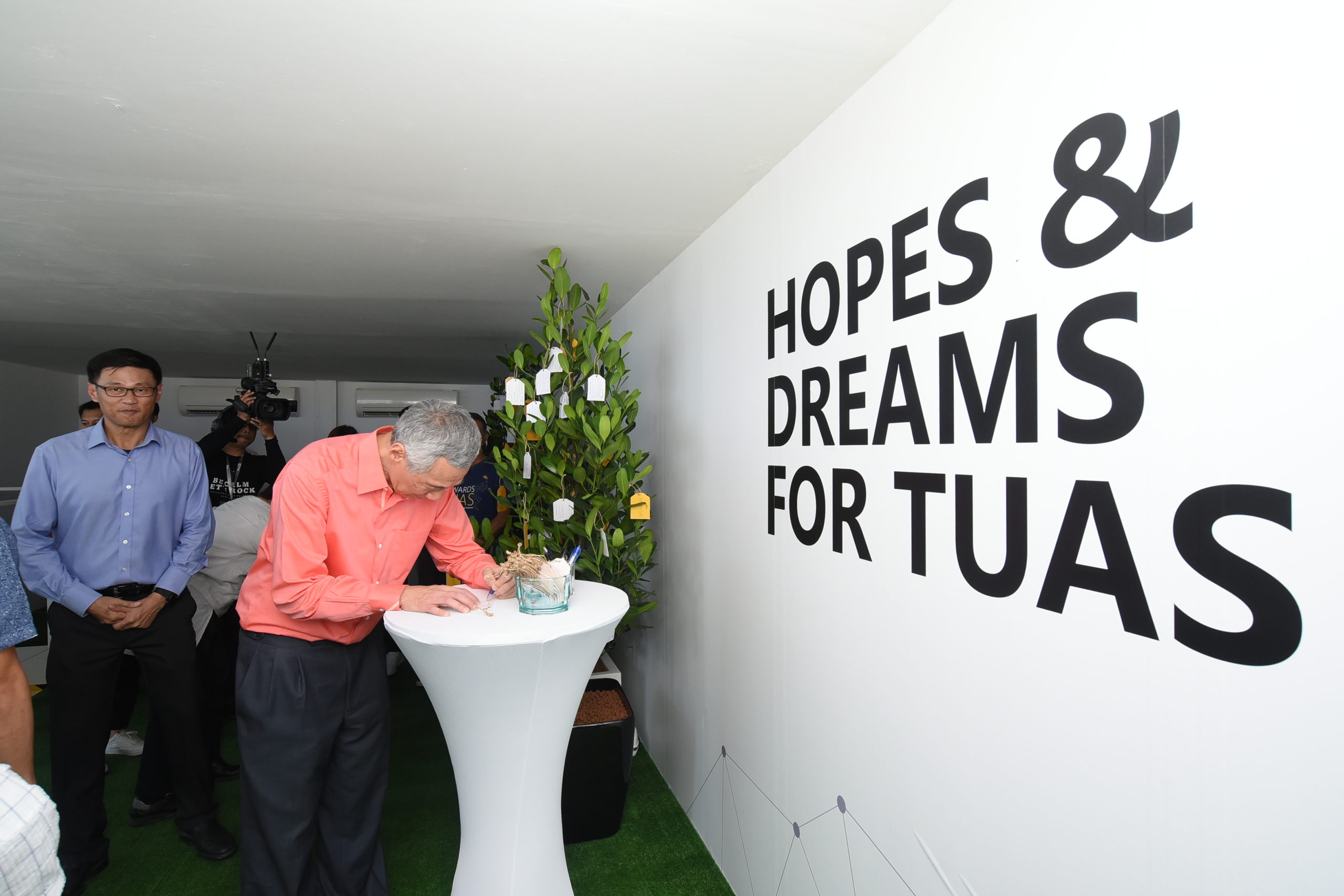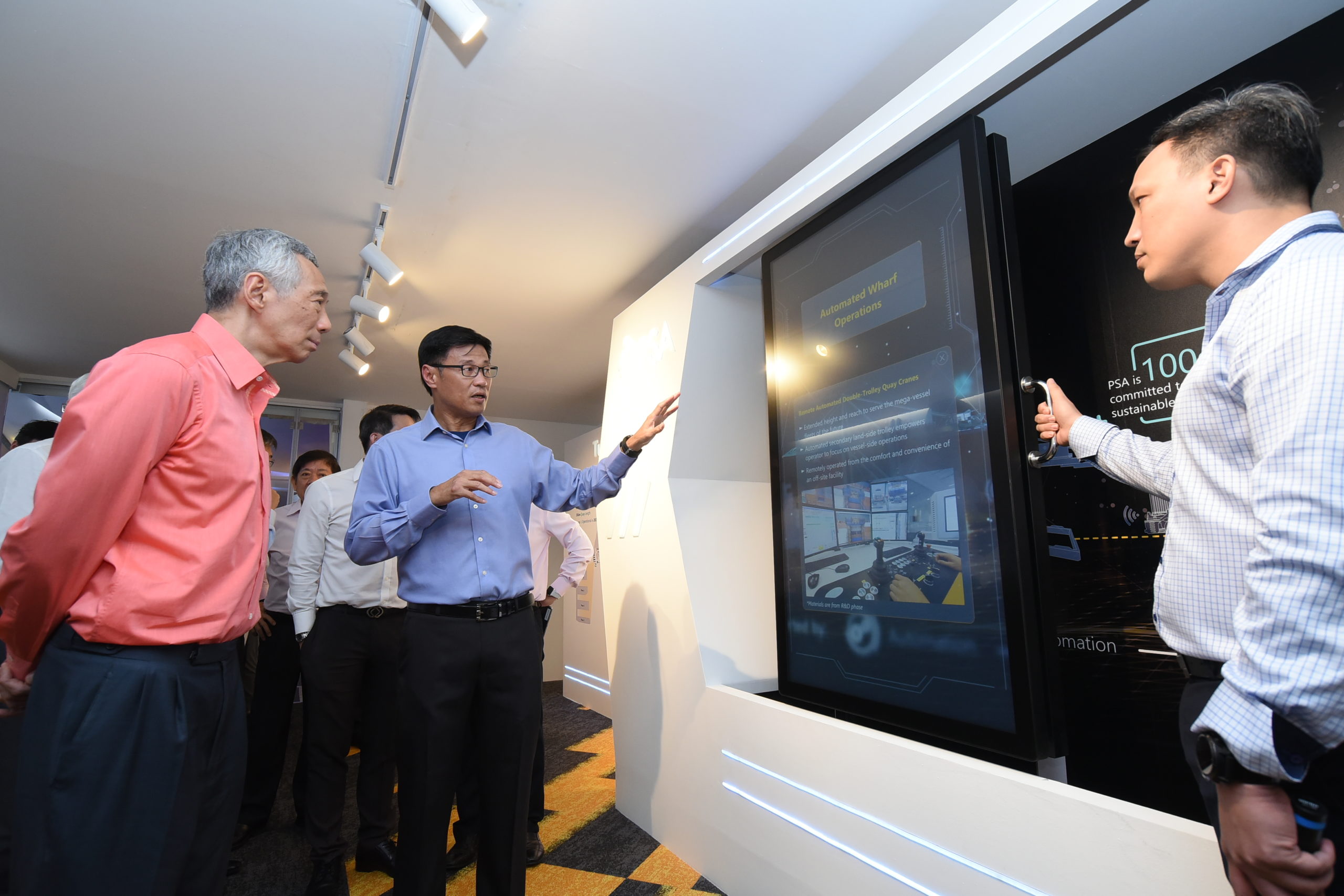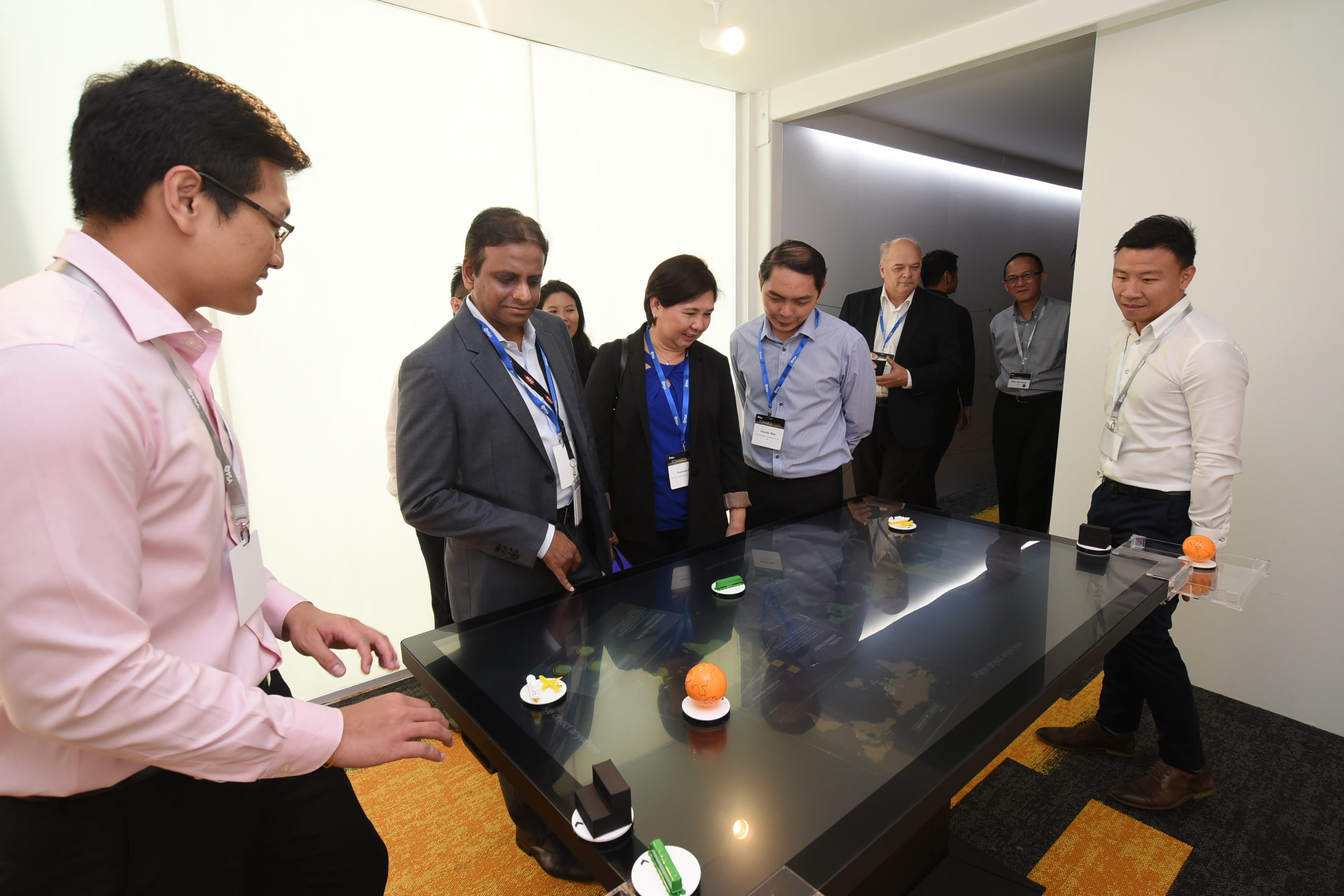 PSA Towards Tuas 2019
We were given a clean slate and was told to create an event that showed the transformative journey of PSA as well as feature the innovative, sustainable technologies of PSA Tuas ecosystem upon its completion in 2040.
Using shipping containers built alongside event tentage on an empty worksite, we created an experiential interactive platform to showcase PSA's Hopes and Dreams for Tuas and for Singapore at large. Kicking off the ceremony was a torch relay by more than 400 of PSA staff, which spanned PSA's city ports and culminated in the passing of the torch to PM Lee Hsien Loong at Tuas. More than just a technological showpiece, the event succeeded in highlighting the People factor in PSA's past, present and future story.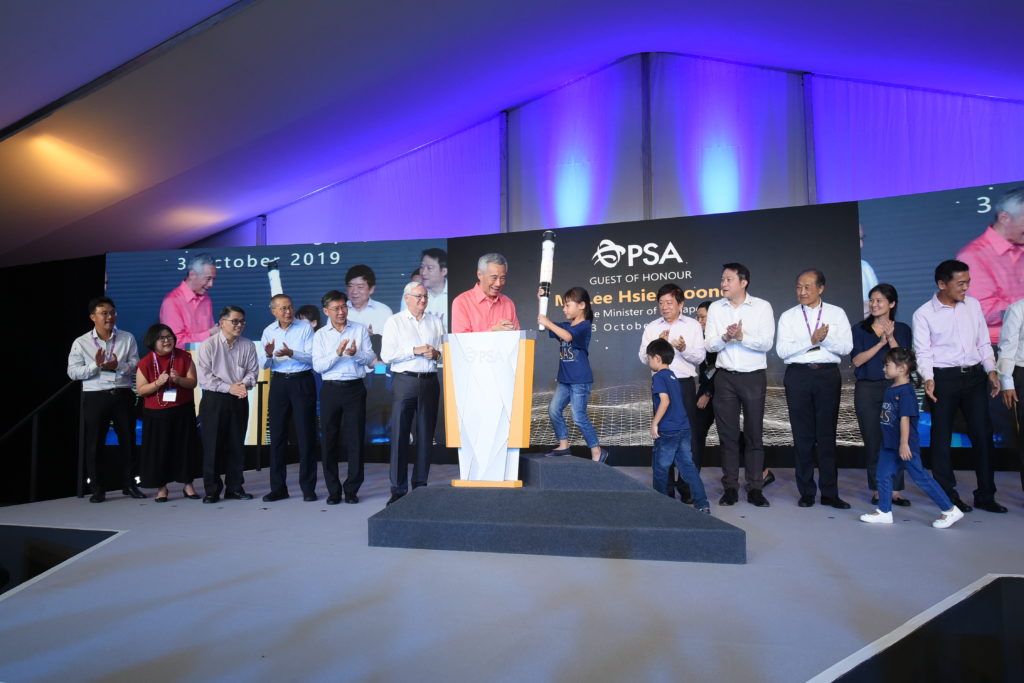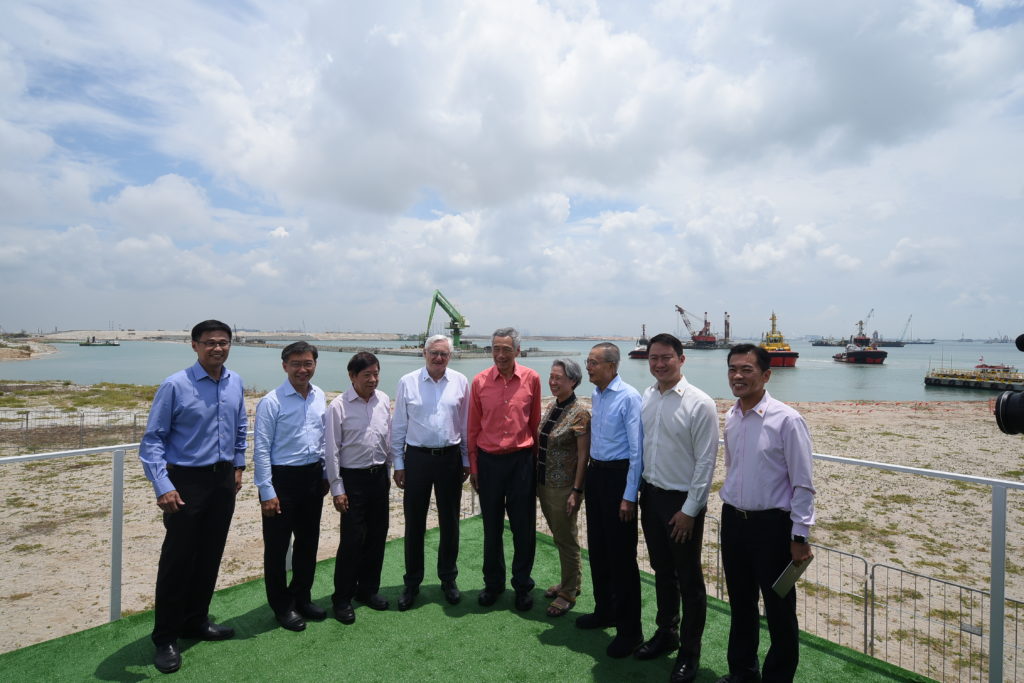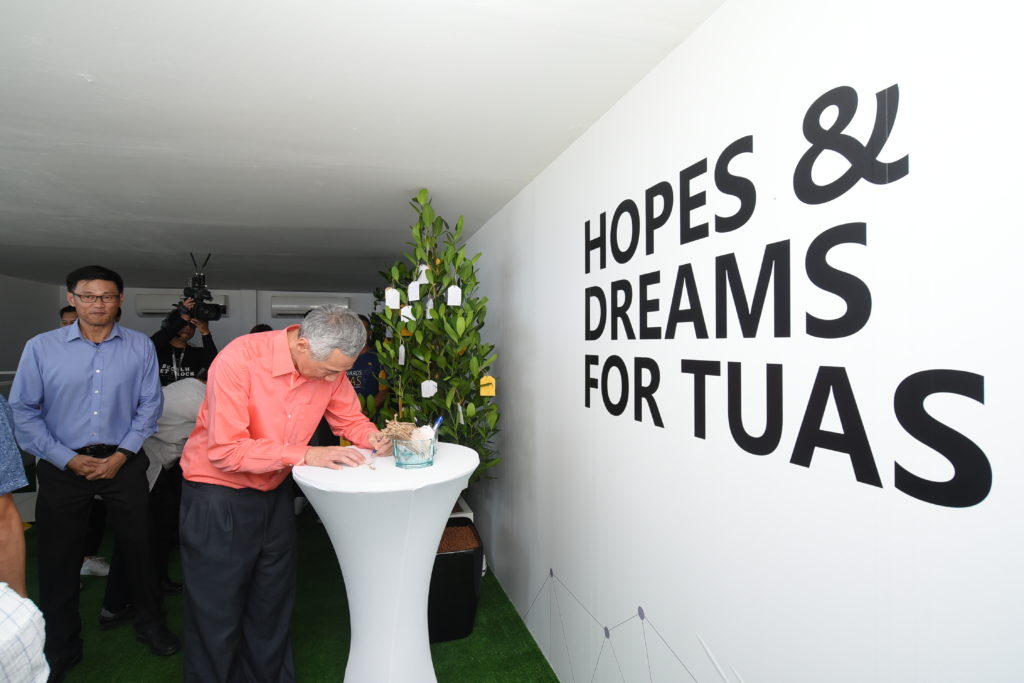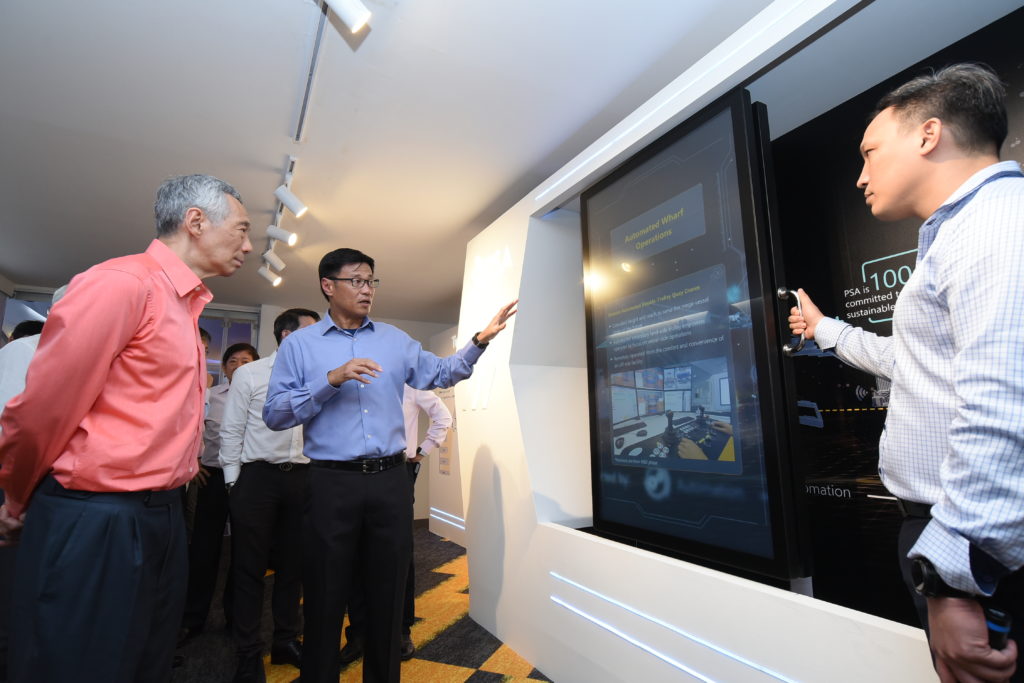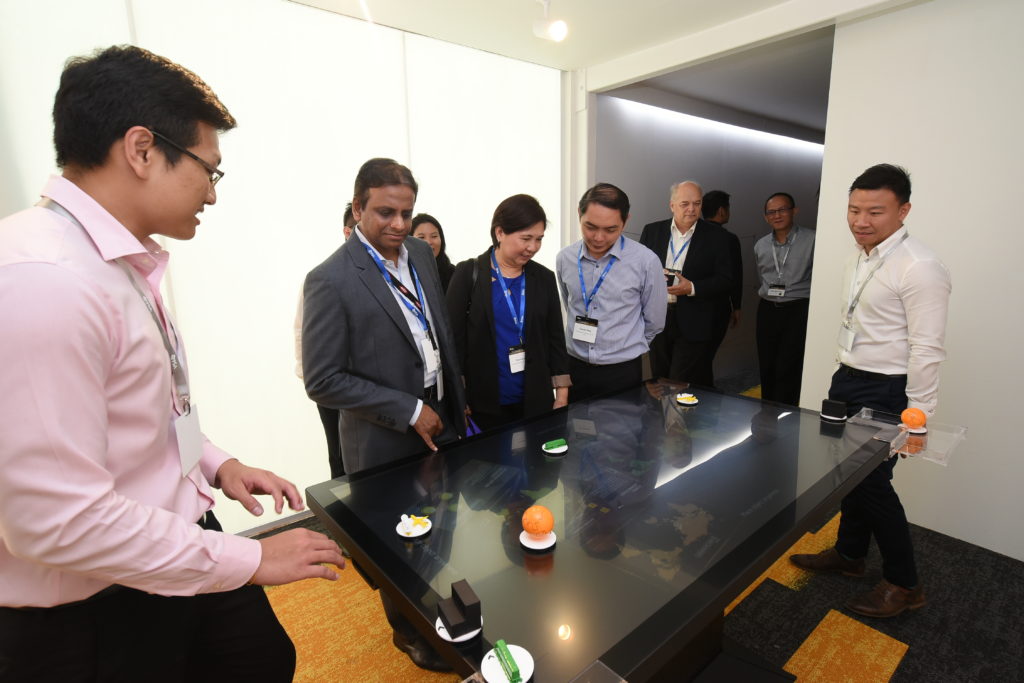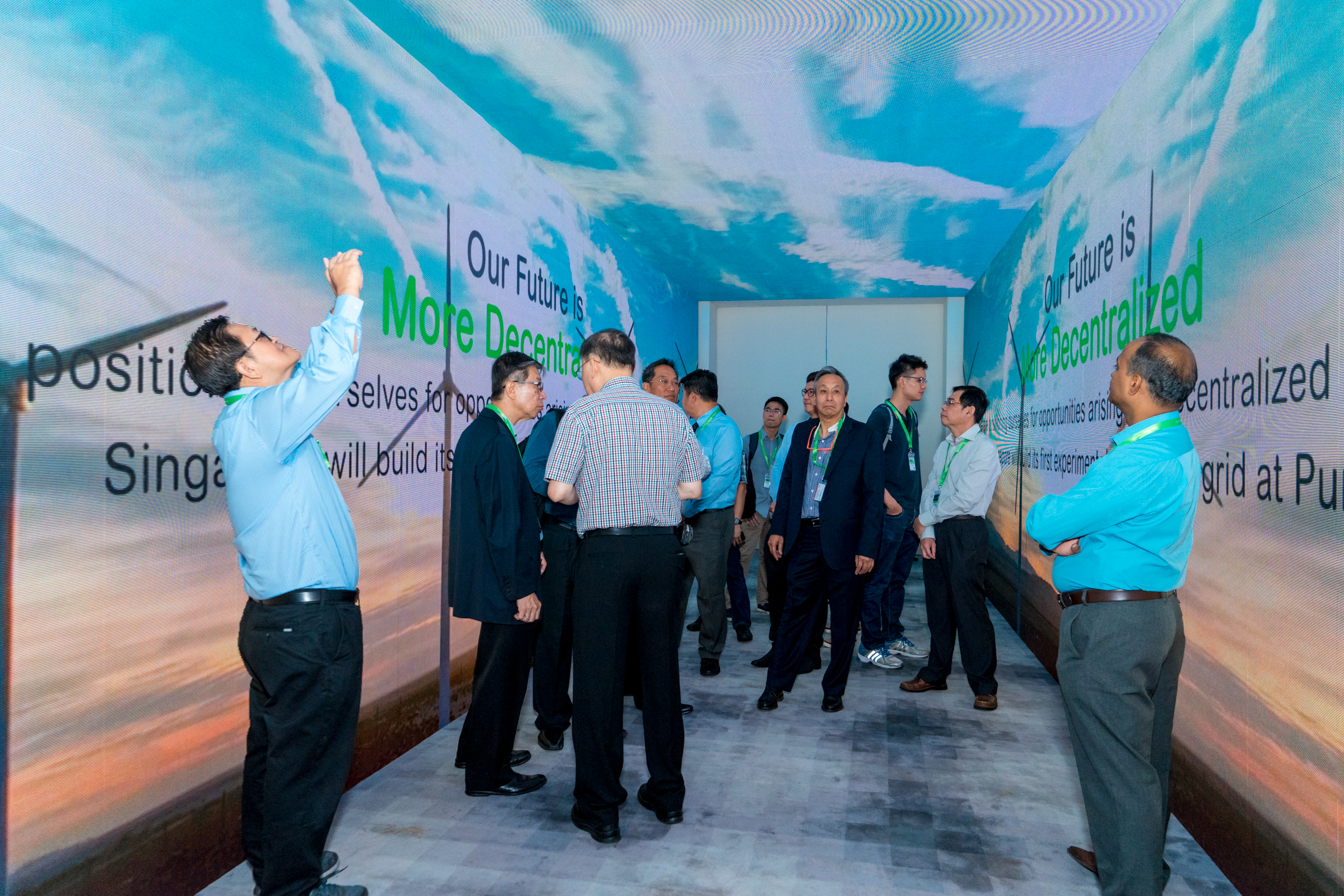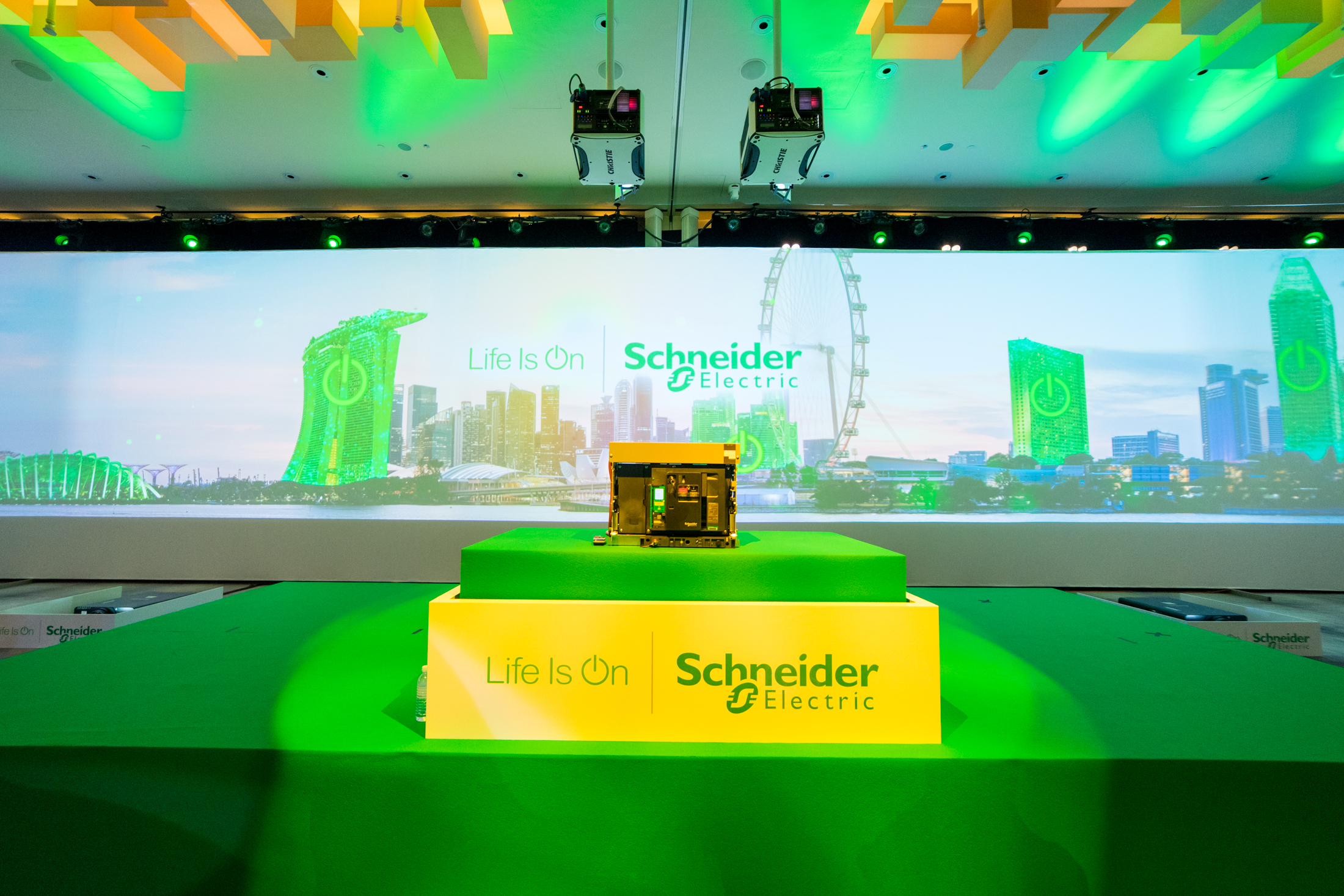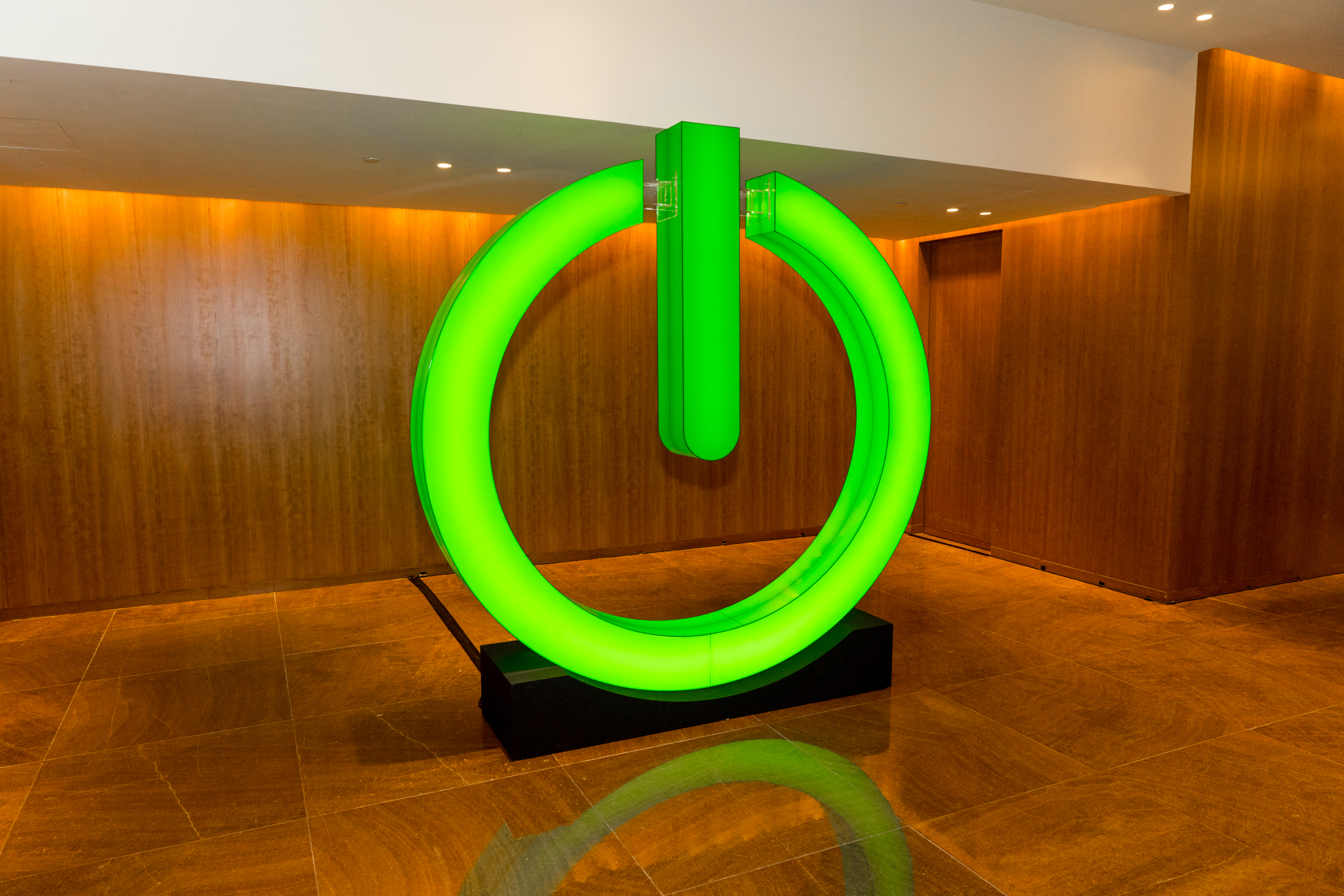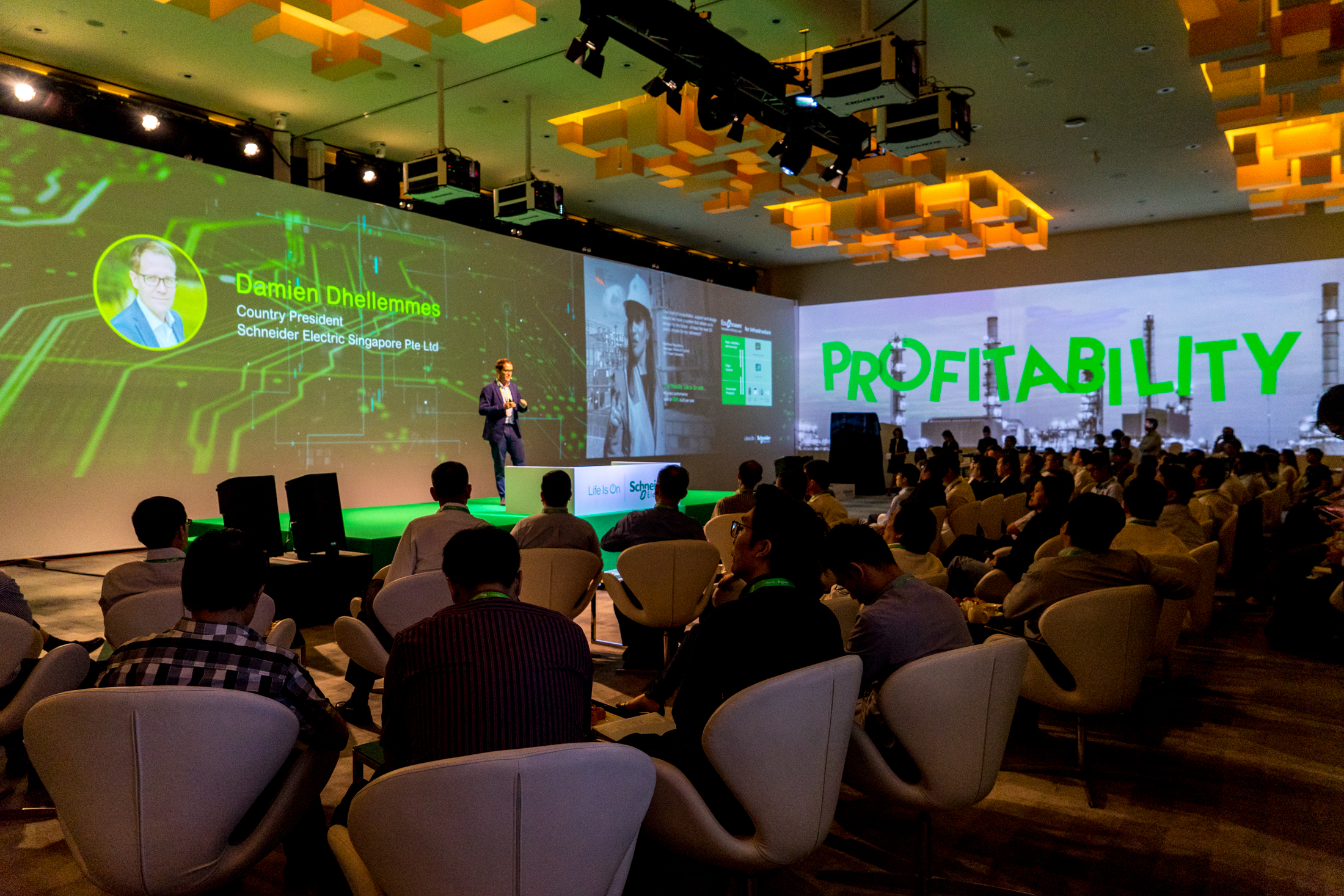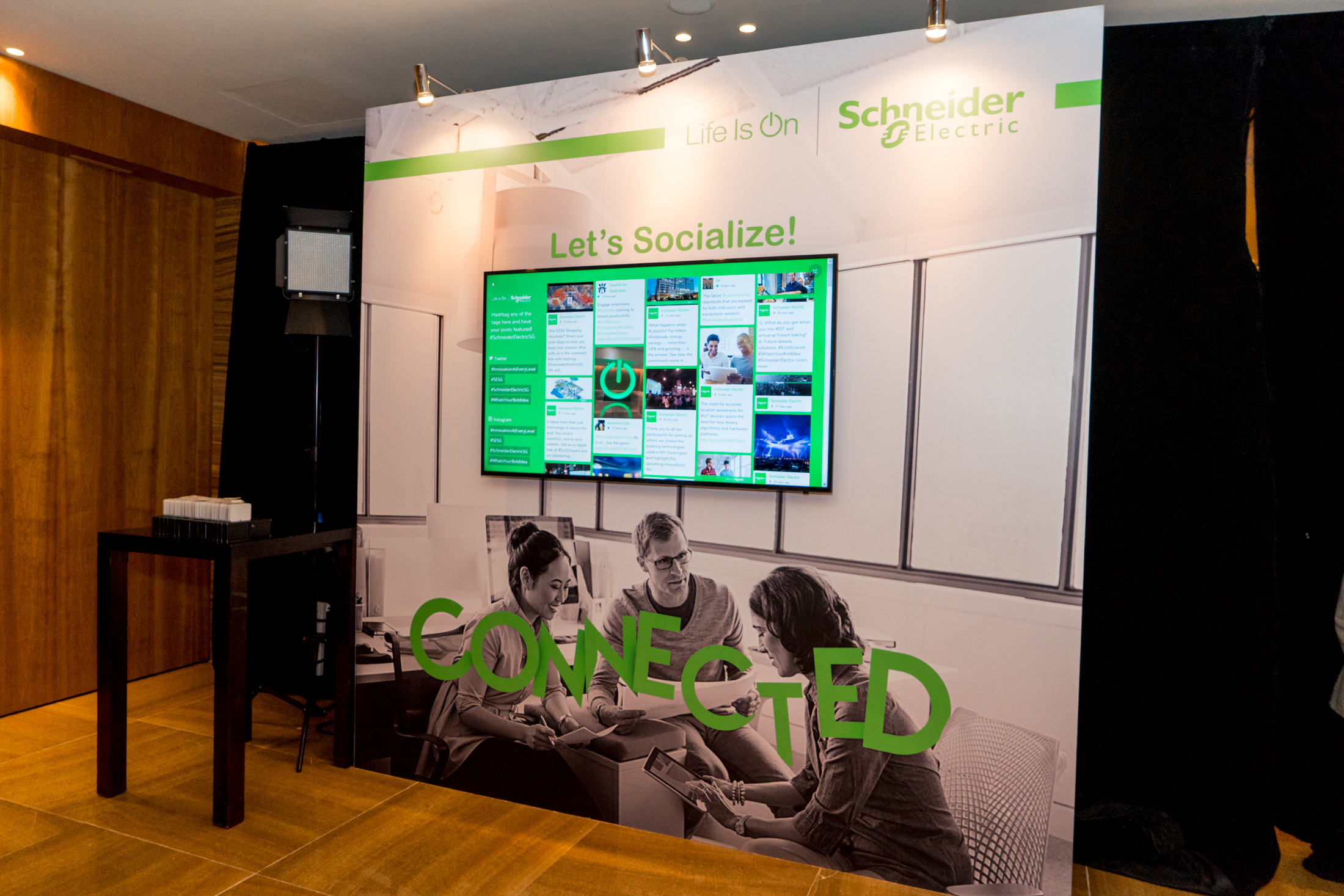 Schneider MTZ 2017
This was a closed-door event for 200 designers, consultants and end users to experience the Future of Power Distribution with the launch of Masterpact MTZ.
Guests entered the event space through a 10m tunnel featuring content that progressively changed at the beginning, during coffee breaks and at the end of the event to reiterate the key event messaging. Inside, a 270 degree projection setting immersed guests with dynamic motion graphics and videos- illustrating Schneider's IoT platform for securely digitizing an electrical system in a Smart Nation.
The projection screens were then reconfigured for the Innovation Hub where guests engaged in a round-robin sharing/demo session within the same ballroom.