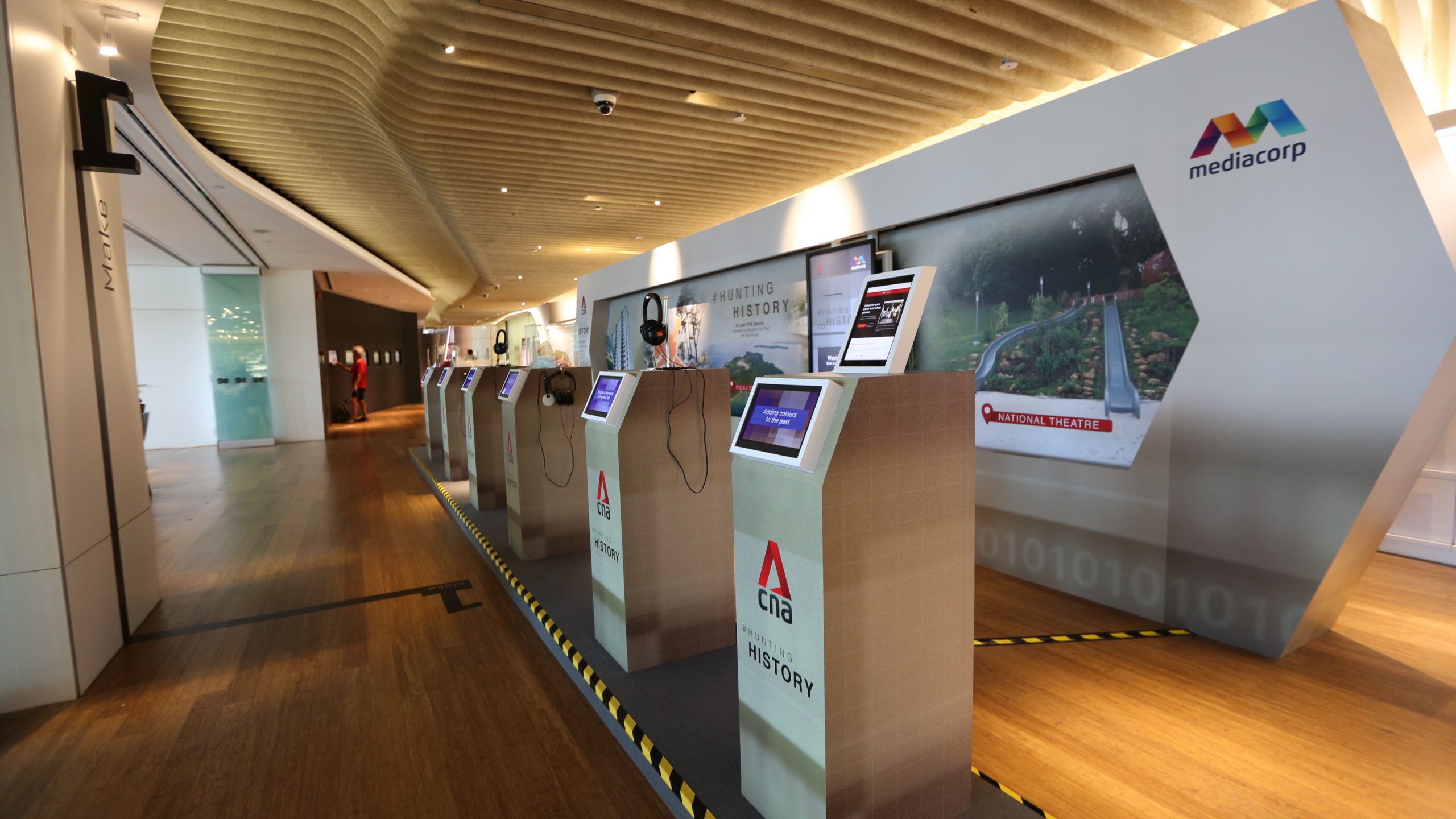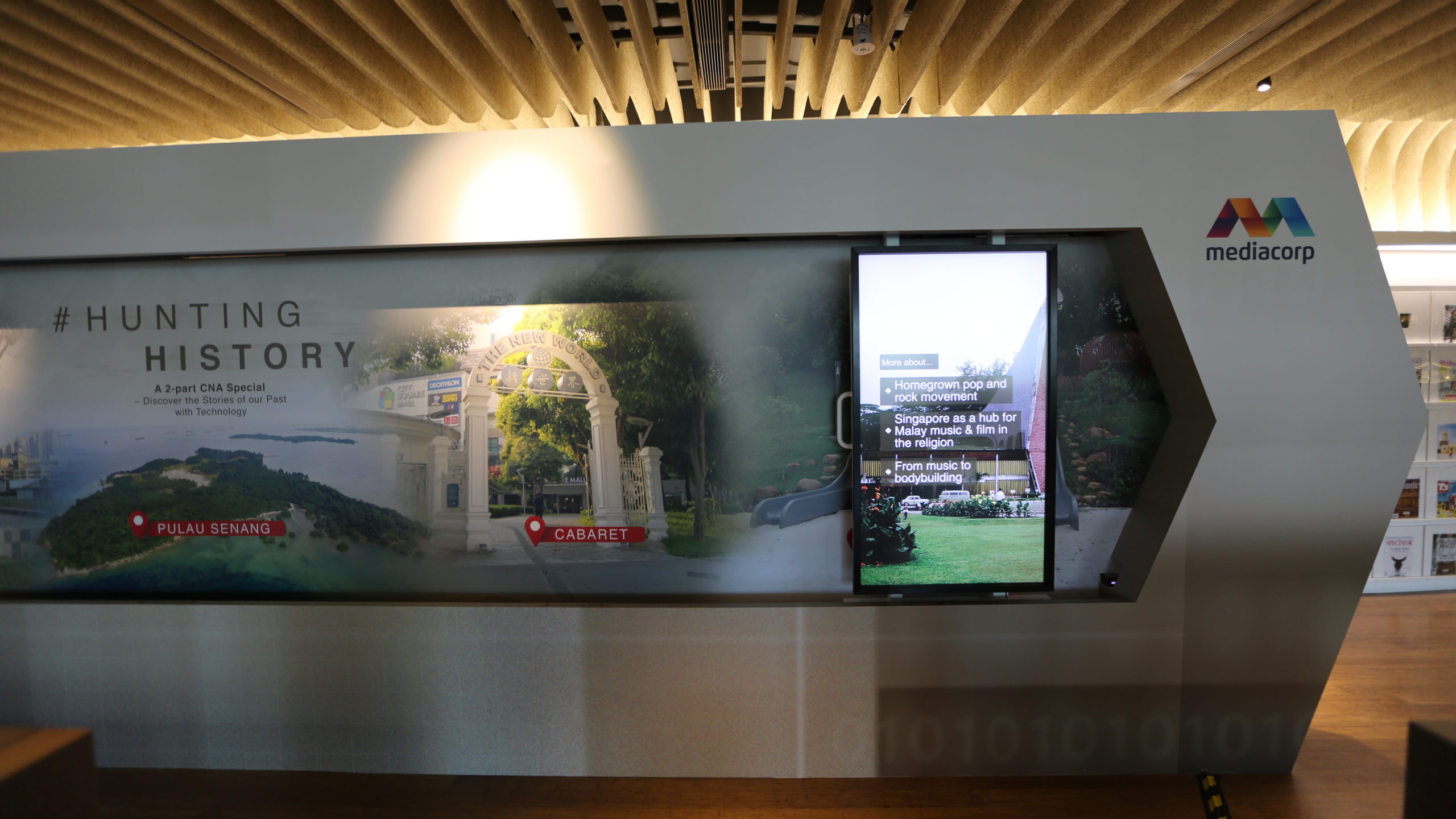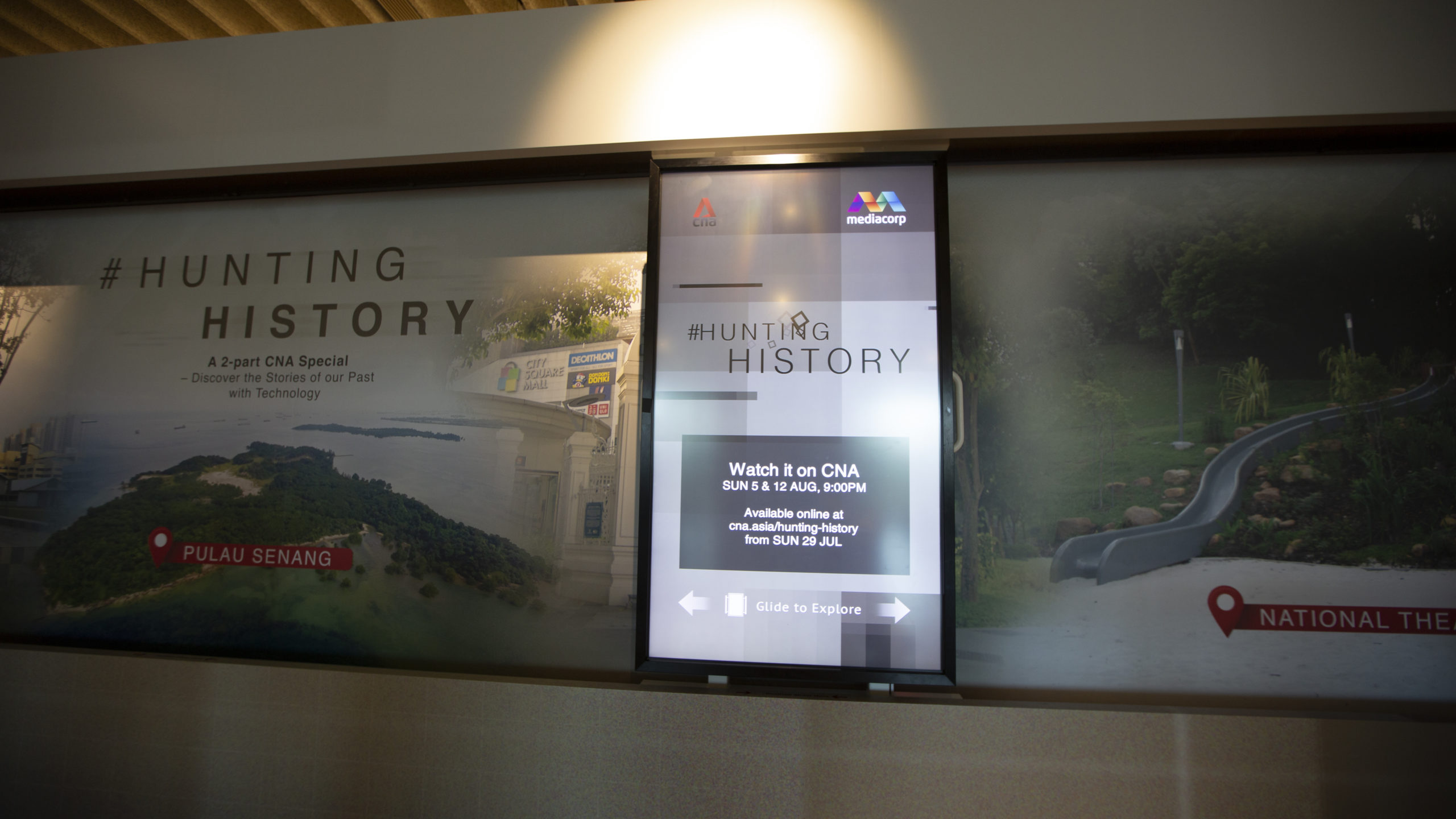 CNA Hunting History Exhibition 2019
Hunting History is a CNA programme that documents the journey of computer engineer Preston Lim who utilises artificial intelligence to colourise Singapore's black and white photos. In the process, he uncovers fascinating stories about Singapore's history that he was previously unaware of.
In conjunction with and as part of a three-week engagement programme at the Library@Orchard, we designed a custom multi-sensory installation that allowed the public to relive some lesser-known Singapore stories circa 1950's -1970's.
Using interactive slider technology, animations and archival videos were activated as an overlay as the slider passed through a series of images, each representing a location/point of interest on the backdrop of the structure. Sensory stations incorporated smells, and 3D soundscapes rounded off this unique exhibit that utilised modern technology to unearth stories from the past.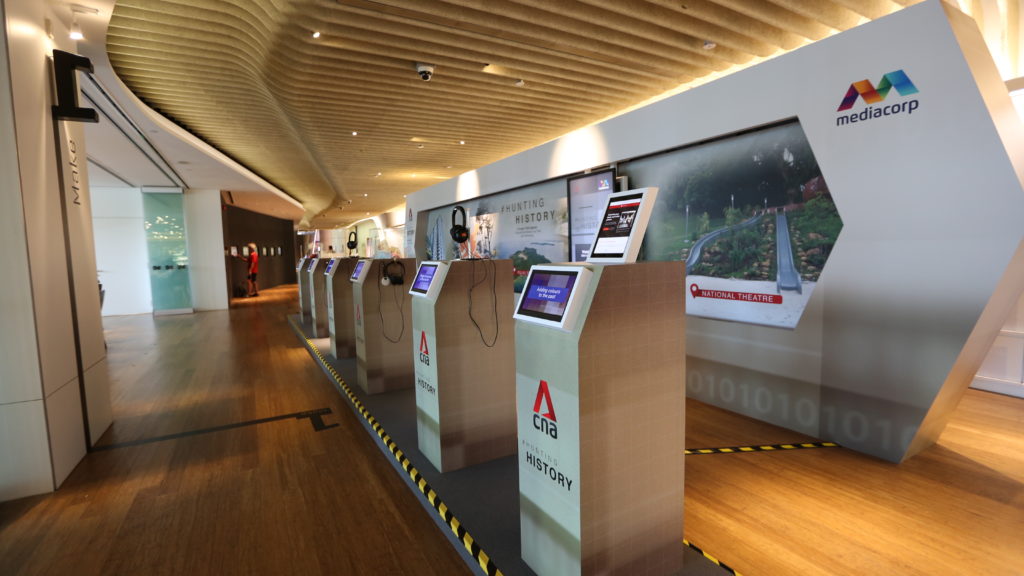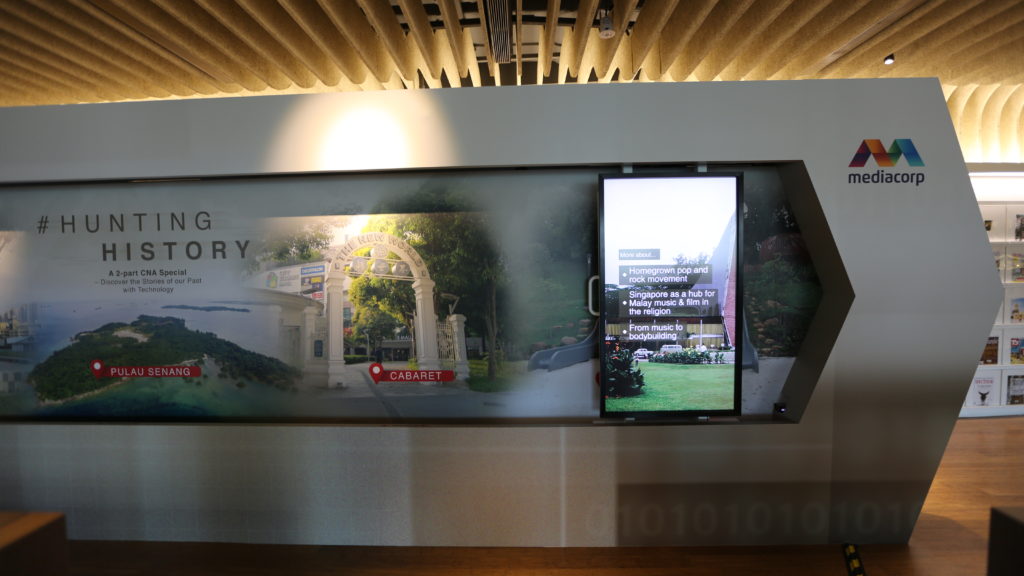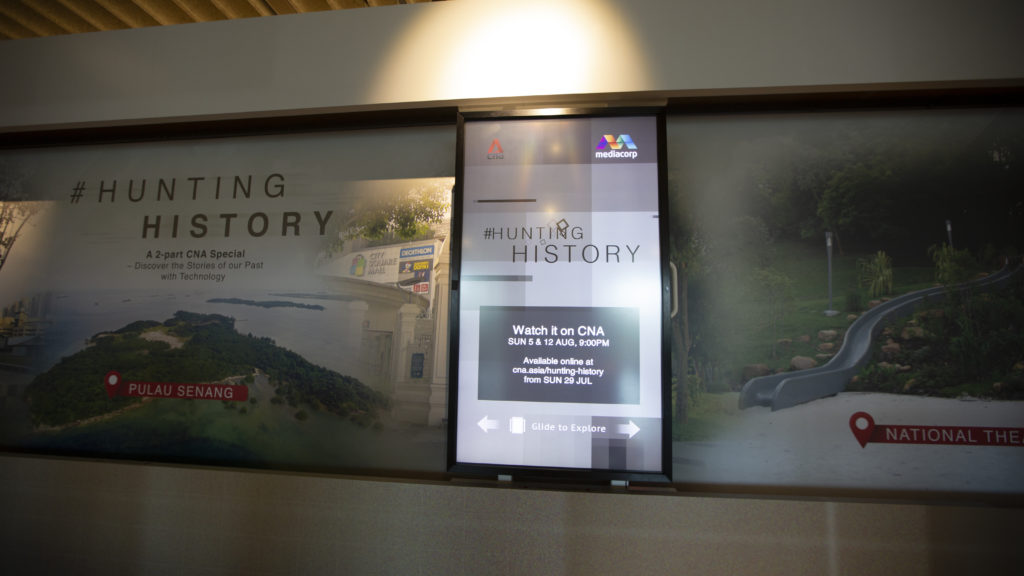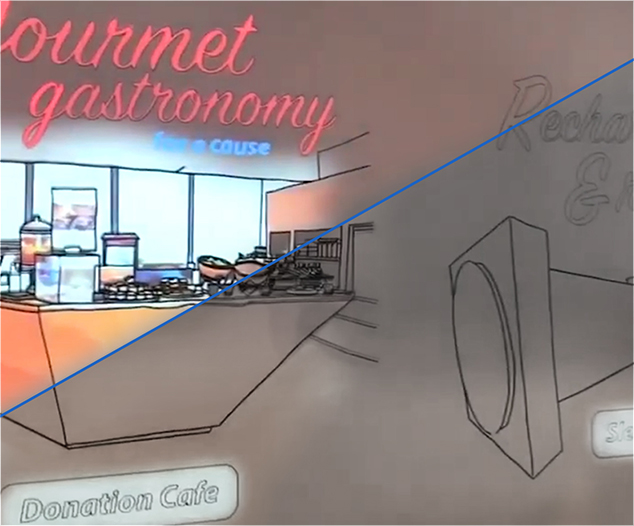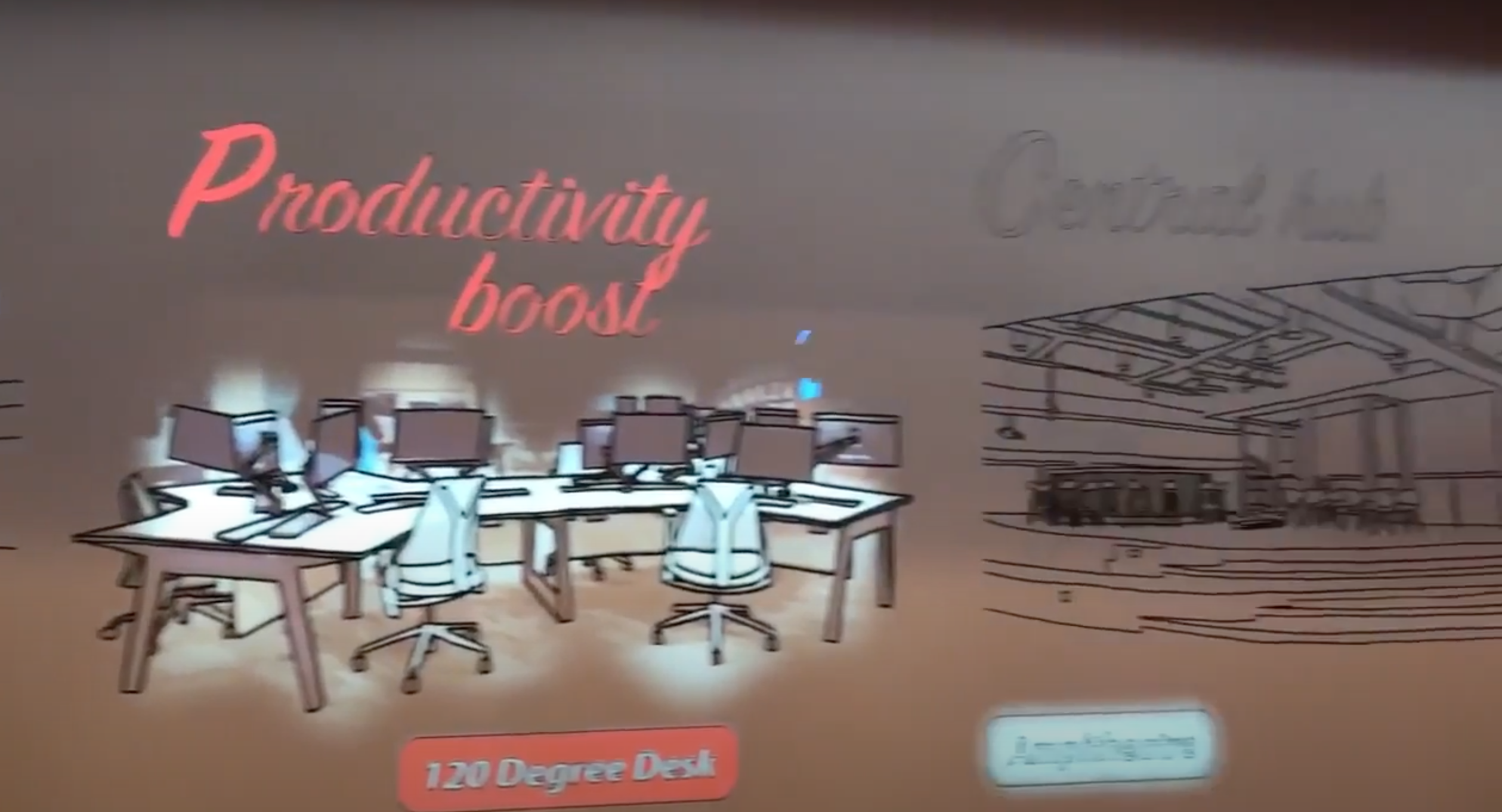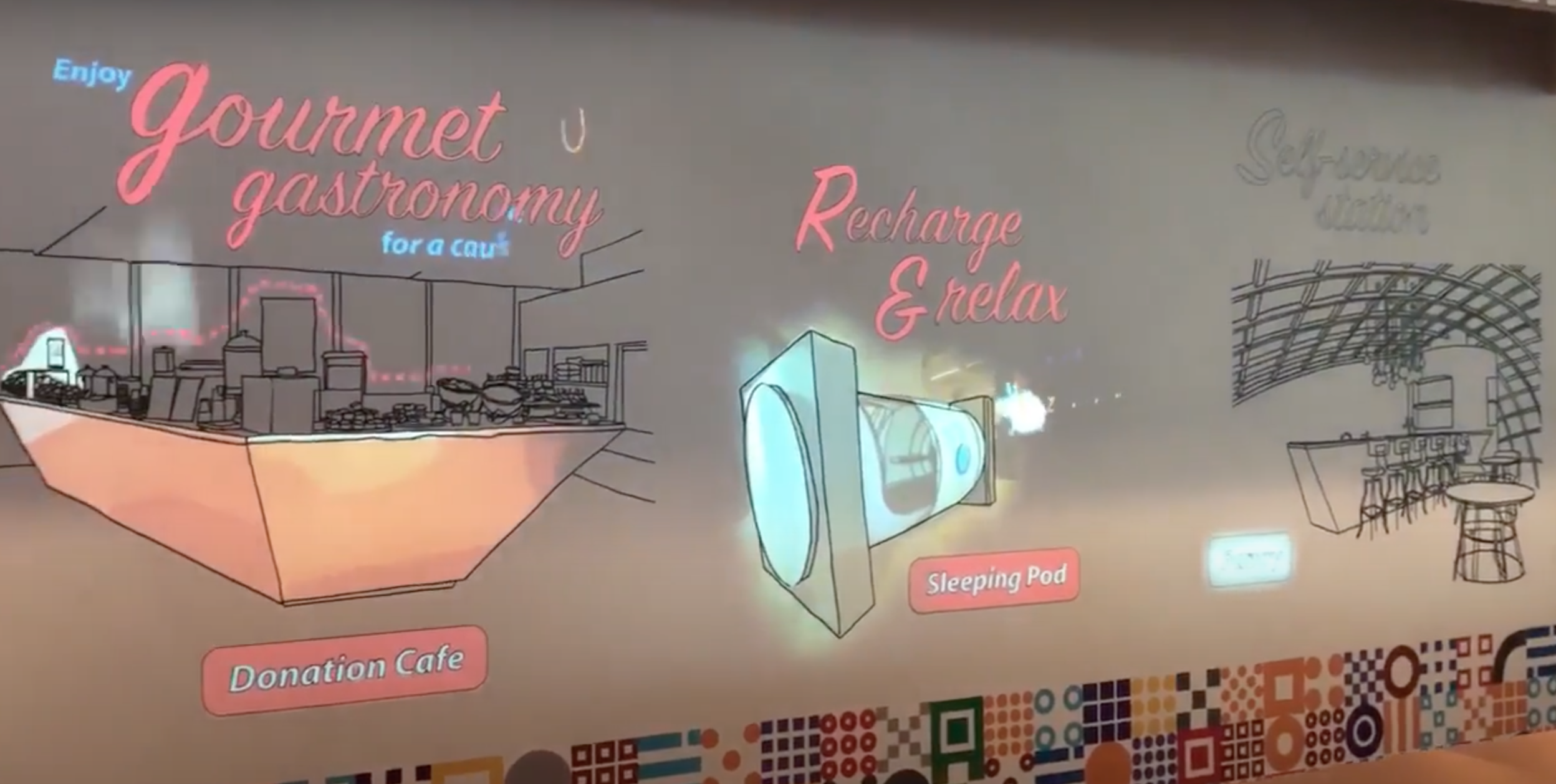 Prudential Office Opening 2017
When Prudential made its move to their new Workplayce office at Marina One, Circus Maximus was chosen to launch the office's new social spaces and featured rooms.
In order to showcase the company's innovativeness and creative work culture, we customised an interactive projection wall that had six touch points, each representing a featured room. We opted for doodle-style illustrations that come to life when the touch points were triggered to match the playful atmosphere of the new office spaces.
Fun, engaging, and informative, the animated installation garnered a lot of positive responses - instead of running for only two days as originally intended, the client requested it to be extended for another ten days.