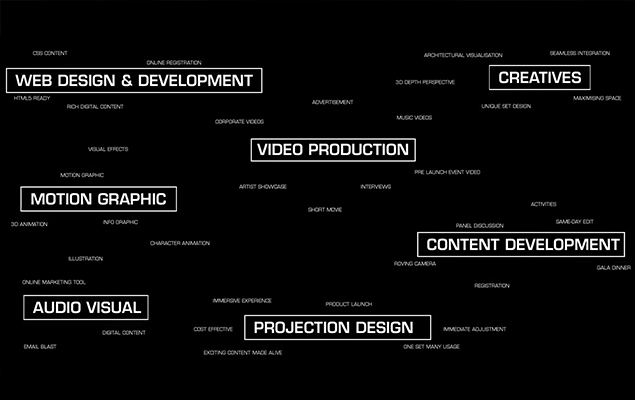 All our event highs and innovation milestones captured in this 2min showreel. Check it out!
"So we've been using Circus Max already for many years for our events. For the first time this year, we are trying the new visuals and I must say it is an amazing experience. I've never seen such a great interaction. It really looks spectacular. Everybody is really surprised with the effects that can be made with projection mapping and this is just a whole new experience that elevates the event to a complete new level. So I am very grateful for all the hard work and preparation that Circus Max has put in . It's just an amazing result and I am really really proud of this great event."
Who We are?
Circus Maximus is an integrated creative and production agency with a strong foundation in event management. Of local origins with a global perspective, our clients are established brands and MNCs for whom excellence and professionalism are non-negotiable.

They are our priority. We bring their vision to life by providing effective solutions encompassing creative designs and innovative ideas coupled with advanced technology and thoughtful, relevant content.

We understand the importance of investing in event technology and keeping abreast of industry happenings.

After 18years in the business, we are still evolving - an `ideas' factory that's constantly thinking of new ways to stay ahead of the competition and to remain relevant.
We approach...
Every project in a collaborative and consultative manner ; listening to understand your brand and key objectives.
We work...
In creative partnership with our clients, suppliers and each other. Our client's challenges become ours and their goals and aspirations drive us forward in the pursuit of excellence.
Our People...
Are our most treasured resource so we strive to create a great place to work, where people are nurtured and inspired and their passion, encouraged and honoured.